If this gathering of physiatrists is focused on outcomes then there should a presentation on the disasterous results of stroke rehabilitation of only
10% full recovery
.
http://www.medscape.com/viewarticle/870359
A study on the surgical treatment of scoliosis in patients with Duchenne muscular dystrophy is just one of the presentations that will underscore the specialty's increasing emphasis on evidence-based outcomes, according to organizers here at the American Academy of Physical Medicine and Rehabilitation (AAPMR) 2016 Annual Assembly.
The research, led by David Berbrayer, MD, from the University of Toronto Sunnybrook Health Sciences Centre, casts doubts on the overall benefits of surgery in this patient population.
This is a "really good example of the need for evidence-based medicine," said Joseph Hornyak, MD, PhD, from the C.S. Mott Children's Hospital at the University of Michigan in Ann Arbor, who is chair of the AAMPR evidence committee.
"It doesn't give a definitive answer, but it raises concerns," he told
Medscape Medical News
.
Other leading presentations cover a diverse array of topics, such as the impact of vitamin D on mood in patients with spinal cord injury, factors associated with patient discharge after acute stroke rehabilitation, and concussion symptom reporting in high-school athletes.
The concussion study, led by Nathan Cook, PhD, from the Massachusetts General Hospital and Harvard Medical School in Boston, examines the reporting of concussion symptoms by high-school students with attention deficit hyperactivity disorder (ADHD), a condition that can make it challenging to differentiate pre-existing symptoms from concussion symptoms.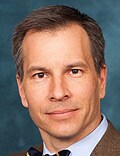 Dr Joseph Hornyak
Teenagers with ADHD probably have an increased risk for concussion, Dr Hornyak said.
"This is a huge study, with 37,000 high-school athletes, comparing a control group with an ADHD group on medication. It will be very interesting to see the symptom complex between these different populations," he added.
Concussion will also be the subject of a plenary session that features Bennet Omalu, MD, the
renowned forensic pathologist
who inspired the film
Concussion
about chronic traumatic encephalopathy.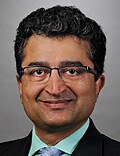 Dr Thiru Annaswamy
"We're focusing on outcomes a lot more these days,"
said Thiru Annaswamy, MD, from the University of Texas Southwestern Medical Center, the VA North Texas Health Care System, and the Dallas VA Medical Center, who is chair of the AAPMR evidence, quality, and performance committee.
"The stroke rehabilitation abstract is a great example of an examination of predictors of good outcomes. Focusing on outcomes helps us establish and prove the value of rehabilitation in several conditions, which is increasingly necessary with healthcare reform," he explained.
Dr Annaswamy said he is excited about an analysis being presented on two types of wheelchair propulsion to determine which pattern results in more arm fatigue. The study is "very pertinent for our paraplegics and others who use wheelchairs to get around," he said. "It's very impactful, and there's good science behind it."
Just as appealing as the research presentations, Dr Annaswamy pointed out, is the diverse offering of clinical sessions and hands-on workshops, which will cover topics such as regenerative medicine, ultrasound, cancer rehabilitation, medicolegal work, and opioid prescribing.
We're focusing on outcomes a lot more these days
"These sessions are probably the most widely attended for educational content," he said. "Typically hundreds attend, and sometimes it is into the thousands."
Also on the agenda are political pundits James Carville and Mary Matalin — one of America's most influential political couples — who will make an appearance at the plenary sessions discussing the impact of the current political climate on healthcare.
"In today's political climate, any discussion about healthcare could be very interesting, and they're a good couple to present both sides," Dr Hornyak told
Medscape Medical News
.
Offbeat conference features include a wheelchair basketball tournament, which will give physiatrists greater insight into adaptive sports. And once again, the AAPMR is hosting its annual movement competition. Attendees can track the distance they travel each day with a pedometer or mobile app, and top scorers will be recognized.